电采暖炉会产生辐射,但这种辐射对人体无害,所以您可以放心,在停止供暖之前,您可以使用采暖电锅炉关闭进出水阀门:散热器应在采暖季后的非采暖期使用。一般情况下,新的暖气片要求在停止供暖前关闭进出水阀门,以保证暖气片的使用寿命,防止漏水。
The electric heating furnace will produce radiation, but this radiation is harmless to the human body, so you can rest assured that before stopping heating, you can use the heating electric boiler to close the water inlet and outlet valve: the radiator should be used in the non heating period after the heating season. Generally, new radiators are required to close the water inlet and outlet valves before stopping heating, so as to ensure the service life of radiators and prevent water leakage.
清洁散热器表面时,请勿使用有机溶剂。使用温和的清洁剂,例如肥皂水。加热水为经过防腐处理的软化水,并加入化学试剂。成本高,私下储存这种水对身体也是有害的。电采暖炉控制器是由微控制器控制的全自动电采暖炉锅炉控制器。包括回水温度与室温联合控制、出水温度与室温联合控制、独立回水温度控制、独立出口温度控制。它体积小、抗干扰能力强、可靠性高,其丰富的接口和多种控制方式可适用于各类电加热锅炉的控制要求。
Do not use organic solvents when cleaning the radiator surface. Use a mild detergent, such as soapy water. The heating water is softened water after anti-corrosion treatment, and chemical reagent is added. The cost is high, and private storage of this water is also harmful to the body. Electric heating furnace controller is a fully automatic electric heating furnace boiler controller controlled by microcontroller. It includes joint control of return water temperature and room temperature, joint control of outlet water temperature and room temperature, independent return water temperature control and independent outlet temperature control. It has the advantages of small volume, strong anti-interference ability and high reliability. Its rich interfaces and various control modes can be applied to the control requirements of various electric heating boilers.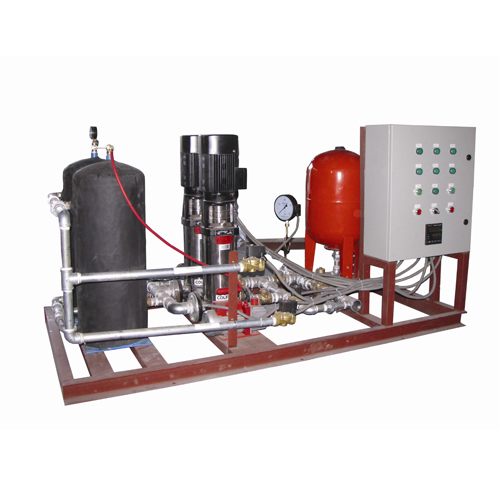 电采暖炉对用户来说是非常好的,不会造成问题,并且有很好的漏电保护措施。因此,用户不会受到远低于相关标准的电加热炉设备产生的磁场强度的影响。电采暖炉的安装设备完全安装在建筑设备内部,使人不会接触到电采暖炉,不会造成任何问题。
Electric heating furnace is very good for users, will not cause problems, and has good leakage protection measures. Therefore, users will not be affected by the magnetic field intensity generated by electric heating furnace equipment far lower than relevant standards. The installation equipment of electric heating furnace is completely installed inside the building equipment, so that people will not touch the electric heating furnace and will not cause any problems.
如果采暖电锅炉没有排污阀,则必须加热。冬季是电采暖炉的旺季,但定期清洁的家庭并不多。不清洗的电采暖炉的危害:电采暖炉使用时间到了一定要清洗干净。水垢的形成受温度的影响。.一般水温不超过70度的机器很少结垢。有很多方法可以清理水垢。简单的一种就是用太阳能除垢剂,加进去过一段时间放掉水,水垢就可以清理得很干净,这样电热炉的加热系统就可以更新了。
If the electric heating boiler has no blowdown valve, it must be heated. Winter is the peak season of electric heating furnace, but not many families clean regularly. Harm of electric heating furnace not cleaned: the electric heating furnace must be cleaned when it is time to use. The formation of scale is affected by temperature Generally, machines with water temperature less than 70 ℃ rarely scale. There are many ways to remove scale. The simple one is to use solar descaling agent, add it and drain the water for a period of time, and the scale can be cleaned up, so that the heating system of the electric furnace can be updated.
辐射可分为两种:电离辐射和非电离辐射。电离辐射特指能破坏生理组织,对人体造成伤害的高能辐射。这种损害通常具有累积效应。核辐射是典型的电离辐射。.
Radiation can be divided into two types: ionizing radiation and non ionizing radiation. Ionizing radiation refers to high-energy radiation that can destroy physiological tissues and cause harm to human body. This damage usually has a cumulative effect. Nuclear radiation is typical ionizing radiation
非电离辐射远不是分解分子的能量,它主要以热效应的形式作用于被照射物体。就像阳光可以使皮肤发热一样,但如果阳光太久,难免会晒伤。但是太阳不会电离人体的分子。因此,无线电波产生的电磁辐射一般只有热效应,不会造成伤害。生物体的分子键与有害核辐射不同。电暖炉产生的辐射是非电离辐射。
Non ionizing radiation is far from the energy to decompose molecules. It mainly acts on the irradiated object in the form of thermal effect. Just like the sun can make the skin hot, but if the sun is too long, it will inevitably sunburn. But the sun does not ionize human molecules. Therefore, the electromagnetic radiation generated by radio waves generally has only thermal effect and will not cause harm. The molecular bonds of organisms are different from harmful nuclear radiation. The radiation produced by electric heaters is non ionizing radiation.